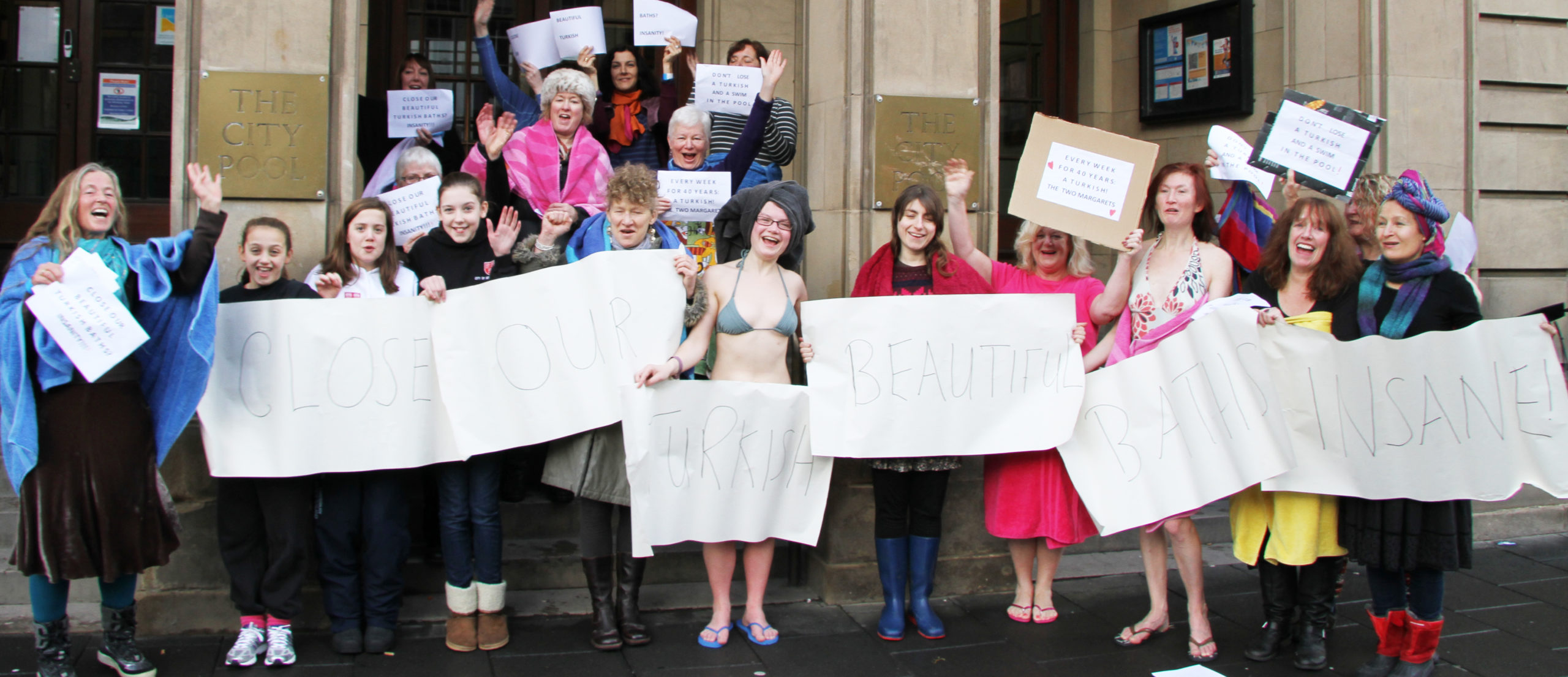 The Friends of The City Baths, Newcastle Group are a voluntary group who aim to:
Advocate accessible, affordable and health use of the facilities provided within The City Baths, Newcastle building for all
Raise awareness of, and cultivate appreciation for the heritage of the building
Promote community involvement in The City Baths
In 2012 when Newcastle City Council announced its proposed closure of the City Pool and Turkish Baths, a number of users of the Turkish Baths got together and formed a group known as Save Newcastle Turkish Baths, to campaign against the closure. When the Baths did close, the group continued to campaign under the name of Re-open Newcastle Turkish Baths to have the building re-opened. The group explored all options to achieve this and sought partners to work with.
Fusion Lifestyle took on the lease of the building in 2015. Their aim was to restore its historic features, including the Turkish Baths, and repair and update the facilities so that the building could be re-opened and used for its original purposes. The campaign group supported Fusion's plans and continued to collaborate with them to achieve their joint goals. The building re-opened in 2020 as the The City Baths, Newcastle run by Fusion.
Having successfully achieved the goal of reopening the Turkish Baths, the campaign group has now renamed again and become the Friends of The City Baths, Newcastle. At its outset the Friends Group consisted of a core membership of seven individuals who had continued from the earlier campaign groups.
Membership of the Friends has now been opened up. Find out more about how you can get involved to support the aims of the group: